Perfect Portraits
They say a thousand words
Precious times
Capture stunning bump & baby memories
Look at that face!
Freeze it forever with us x
Cake Smash!
Let's get messy...
Furry Friends
Award Winning Pet Photography
Headshots
Professional every time
To have and to hold
Exquisite wedding photography
Ray Lowe Studios is an independent photography studio in Hertfordshire, with award winning creative photographers and the latest in photographic technology.
We pride ourselves on outstanding, personal customer service with excellent quality products and are committed to providing our customers with the perfect portrait of their family to treasure forever. 
about us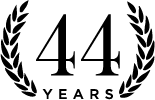 For over 44 years Ray Lowe Studios has been providing contemporary lifestyle photography to its customers.
our history
"Chilled out experience with the professionals. Again Ray Lowe photographed my parents wedding, we had two 'whole family' shoots at the studio and they took my sister's wedding photos. And although I can't comment on my parents wedding as I hadn't been born yet, the three other times were brilliant! The quality of the photographs are always amazing and the experience is always relaxed.
That's why we keep coming back...."

Vicky Crawley
"Fantastic professionals and the experience flawless. Passionate staff who excel at getting perfect shots consistently. Love the end product - a timeless memory."

Mr Asigbetse
"We had an absolutely lovely family shoot taken here. Our 9 month old at the time, had a great experience and was very relaxed! Would definitely recommend. We are super happy with our photos too!!!! Lovely photographer, lovely viewing room, an overall brilliant experience!"

Deborah Louise
"My family and I came here for a family photo shoot and I can honestly say what an absolutely lovely bunch of people from the bubbly girl who took our photos to the wonderful Ray himself when coming to view our photos... our experience was a 10 out of 10 experience and we would definitely recommend to anyone and everyone who will listen! Thank you so very much for our amazing photos we are truly over the moon and will treasure them forever!!!"

The Ellis Family
"Excellent photography service !! A professional and friendly staff, quality photography, absolutely brilliant !! Highly recommend Ray Lowe Studios."

Patrick McCarthy
"My daughter recently came in for my grandaughter's photos and I was invited to come and witness this event & be support.
We all thoroughly enjoyed it and I was amazed at how good and patient the photographer was.
I couldnt make the viewing but have just seen the final images and I am that impressed that I cried. From the original enquiry up until when we collected we could not fault your service.
We cannot recommend you enough and I can't wait for the next time we use you!"

Lucie Smith