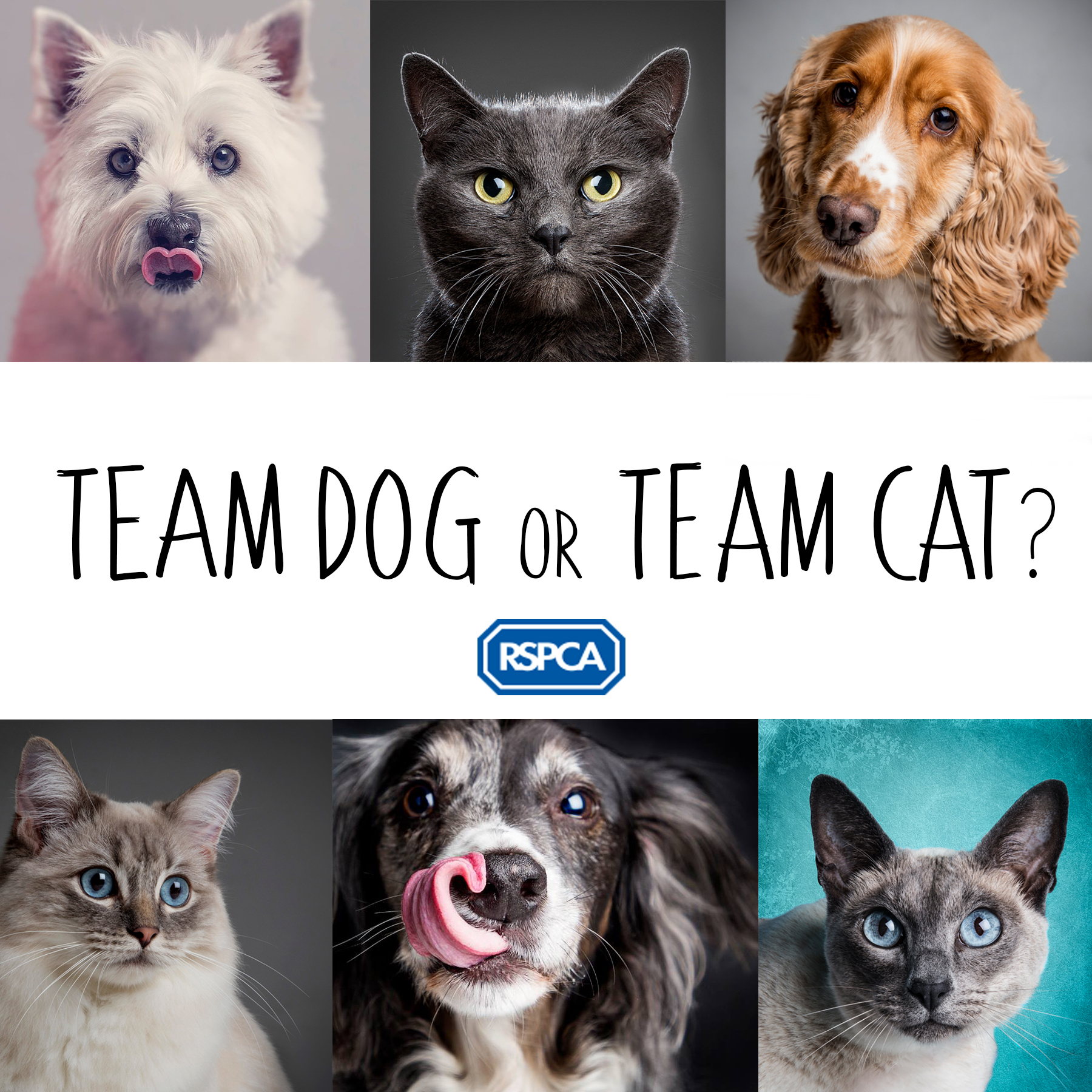 We shoot approximately 700 photography sessions each year of those are families, children, newborns, cake smash sessions and head shots. One of the most interesting things that we have learnt after analysing our data from last year is that pet owners aren't booking sessions for their pets as much as they used to. When we ask our customers why this is we are always met we concern about bringing them along to the studio. They are deemed too lively, too naughty, worried that they will leave a puddle on the floor or knock something over. Cat owners will explain that their cat doesn't like strangers, or will just not sit still long enough to have a nice photo taken. Well, we have seen it all and none of it will bother us one little bit.
All of our members of staff are pet owners and there is a definate divide in the office which has promted our Team Dog versus Team Cat debate. Whilst we love all animals our team often have an animated debate about which is best as a pet (and after a recent instagram poll think that dogs are winning!) so we are embarking on a campaign to encourage our customers to bring their pet along for a session. When we are booking a family shoot we always ask if there are any pets that would like to come along with them (we've recently had a chicken in) but most people opt to leave their pets at home.
Pets are a big part of any family so we are on a mission to get as many pets in during January and February as possible. For any online pet gift experience vouchers that are bought up until the end of February, we will be donated the proceeds to the RSPCA to suppor the work they do rehoming dogs and cats and providing them with their forever homes. Each gift experience voucher is £35 and would make the most perfect gift for all pet lovers. They are available to purchase here
So whatever camp you fall into why not bring along your pet and help us raise as much money as possible for the RSPCA. Plus you will be left with a set of images of your pet to treasure forever.