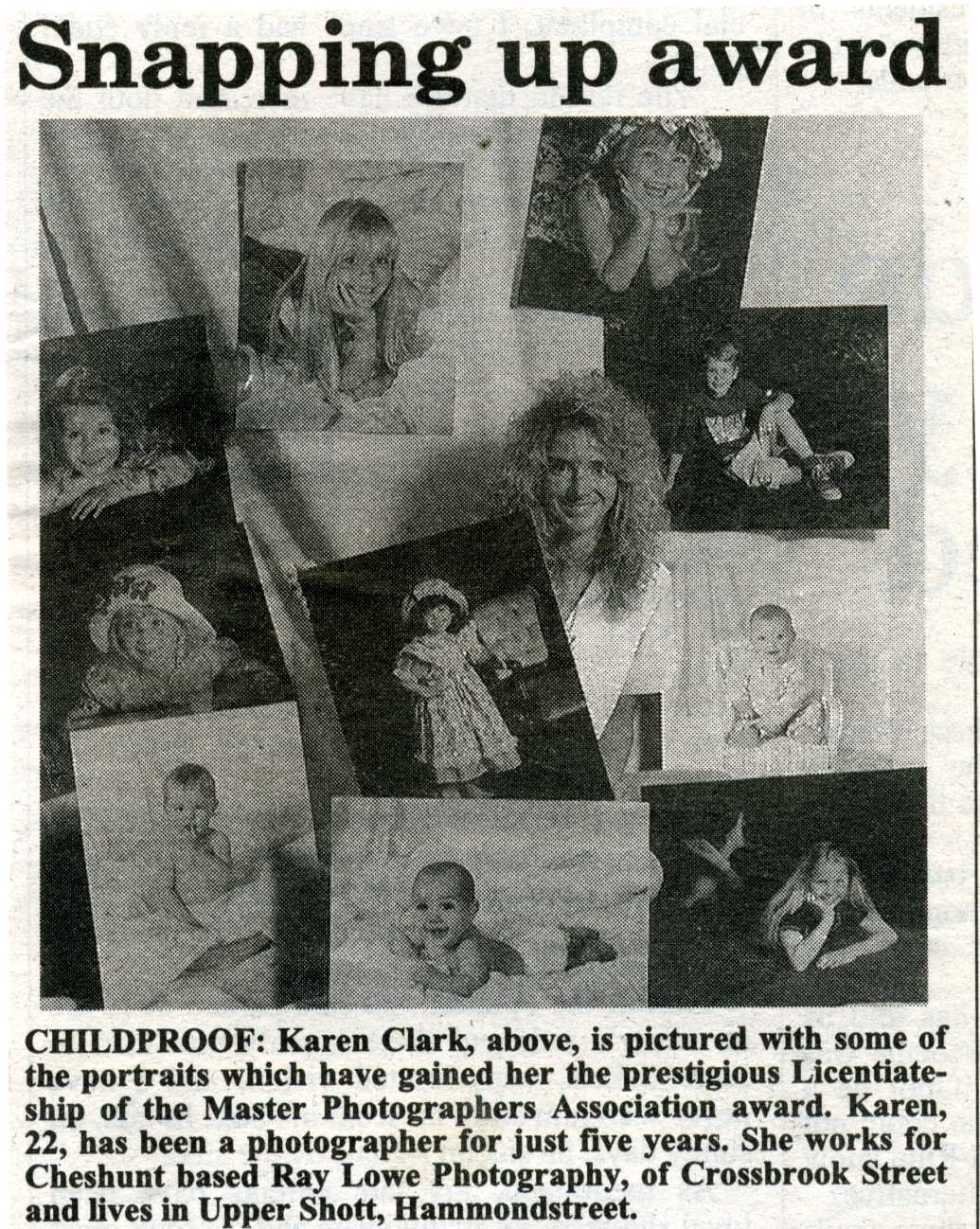 Karen won't be happy about us sharing this photo from almost 20 years ago but we think it is such a great image! Apart from Ray, Karen is the longest serving member at the studio and is about to celebrate 30 years with us this year. We think there should be a big celebration (although Karen is not so keen!).
Karen is our resident Cherubs Photographer and has been taking photos of baby's over the last 30 years. However, those baby's have now grown up and are now bringing in their own children for photos! Doing a rough calculation, we have worked out that Karen has shot around 16,000 babies during her time at the studio – that is a lot of babies!
We will let you know when we plan to celebrate her 30th Anniversary as we know many customers would love to come along and celebrate with us and we may even get another mention in the local paper……with an updated image of course!