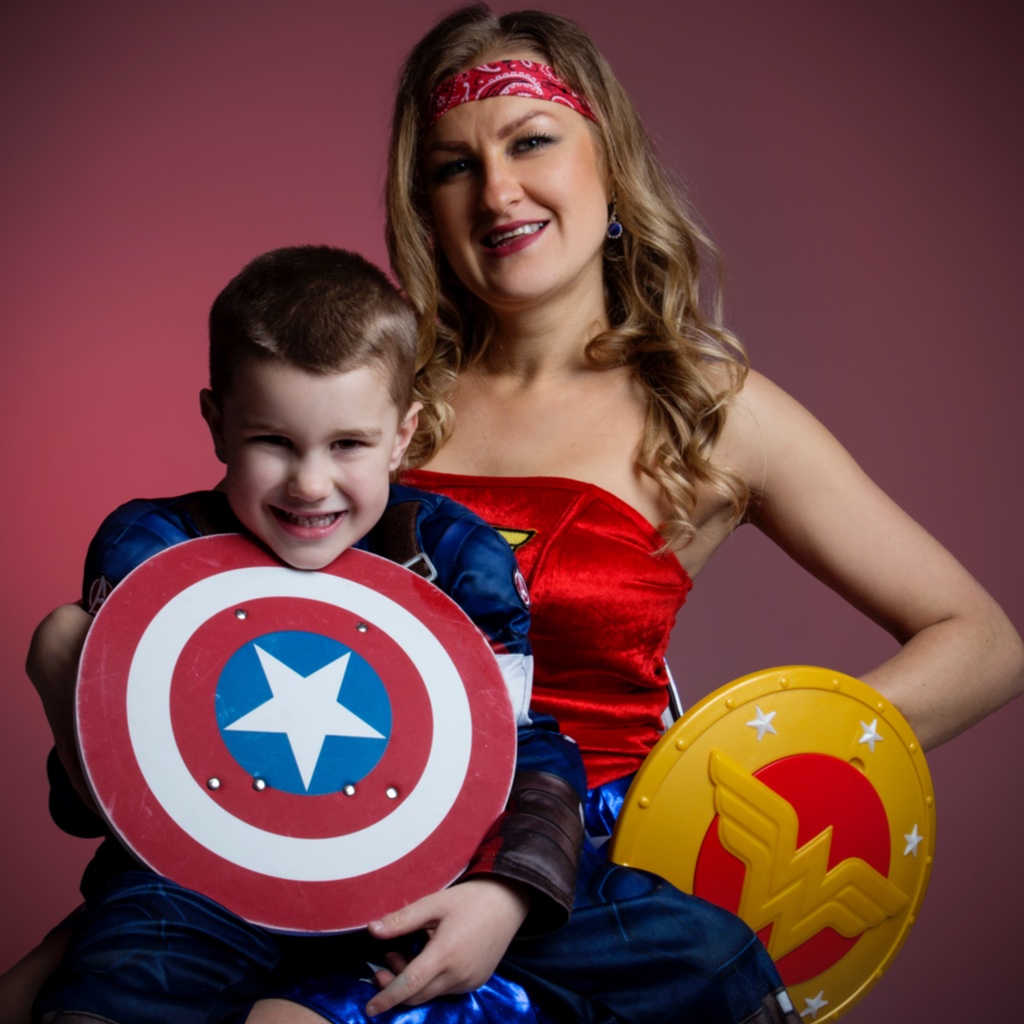 The one day a year where Mum's can sit back and put their feet up, right? We have chosen this image from a recent shoot of Luke and his Wonder Woman Mummy to represent Mother's Day this year because aren't all Mum's simply superheroes in normal clothing? We think so!
We always celebrate Mother's Day here at the studio by treating every Mum to a lovely box of chocolates (and the good biscuits!) when you join us on the day. This year we are offering a fun filled photo session and 10 x 8 image for just £50 – and what a perfect way to celebrate Mother's Day than spending it with your loved ones? Simply give us a call if you would like to book a session or to buy a Gift Experience Voucher. 
Whatever you are up to, have a lovely Mother's Day.