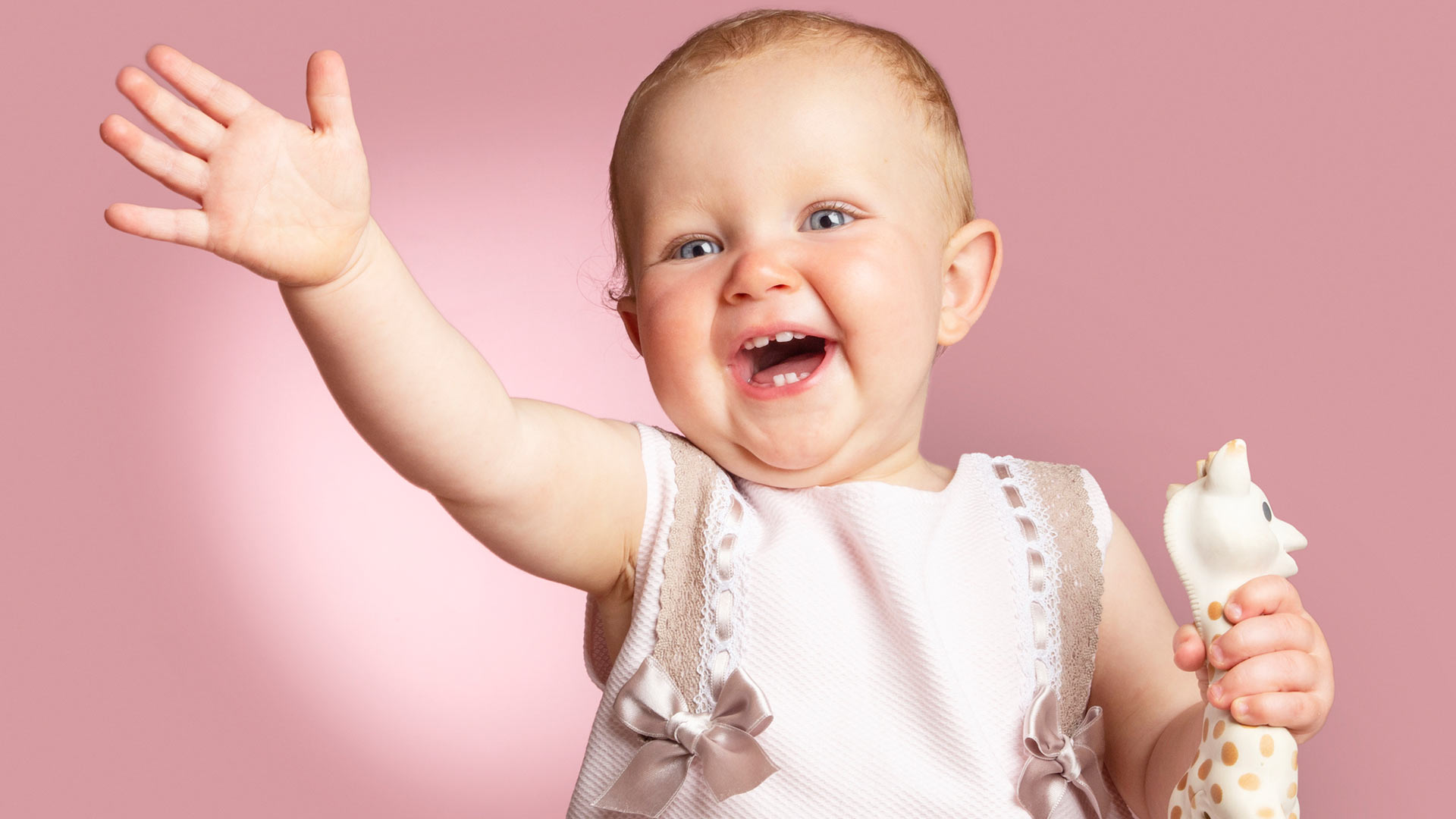 We have been running our very successful Cherubs Club for the past 30 years and it has been magical. However, we thought it was time for a little revamp of our Cherubs Club and has now been renamed with something we think explains the concept better…Watch Me Grow. We have been watching our clients families grow for the last 45 years so it seemed like a fitting change to the name.
Our Watch Me Grow package is designed to do just that. Watch your baby grow over the first wonderful year of their lives. We have many parents who come along for a Newborn photo shoot and then want to come back during the period when they change the most, which is during the first year. From cooing bundles of joy to energetic toddlers it happens in a flash and we are aiming to capture three special moment during this time.
The sessions are usually split into the following ages but this does vary depending on when you may wish to start Watch Me Grow. All babies are unique!
Session 1 – between 4-6 months
The first visit will capture the wonderful early baby stage. Using white fluffy towels and gorgeous blankets, we will take a variety of natural shots of your little one. Great if you didn't manage to get newborn images of your baby and also a great time to get family photos too. Dribbling, cooing and sticking their feet in their mouths make for lovely images.
Session 2 – between 8-12 months
Taken when your baby is sitting up and moving around we can start to capture images of their growing personalities. This is the ideal time to bring along your baby's favourite teddy or toy. They are either racing across the floor or bum shuffling but they are certainly on the move!
Session 3  – between 12 -18 months
Once standing and exploring we can get the action shots of your little one roaming around. Most parents like to bring siblings along and get family photos taken during this session too. We can even combine the last session with a Cake Smash session to celebrate your little one's first birthday and make a whole load of mess in the process.
Book a Watch Me Grow photo session for £49.00, which includes all three photo shoots and your triple frame of images. We also have a variety of products that you can purchase for friends and family or to display in your home. Head over to our products page to take a look, you will be spoilt for choice.