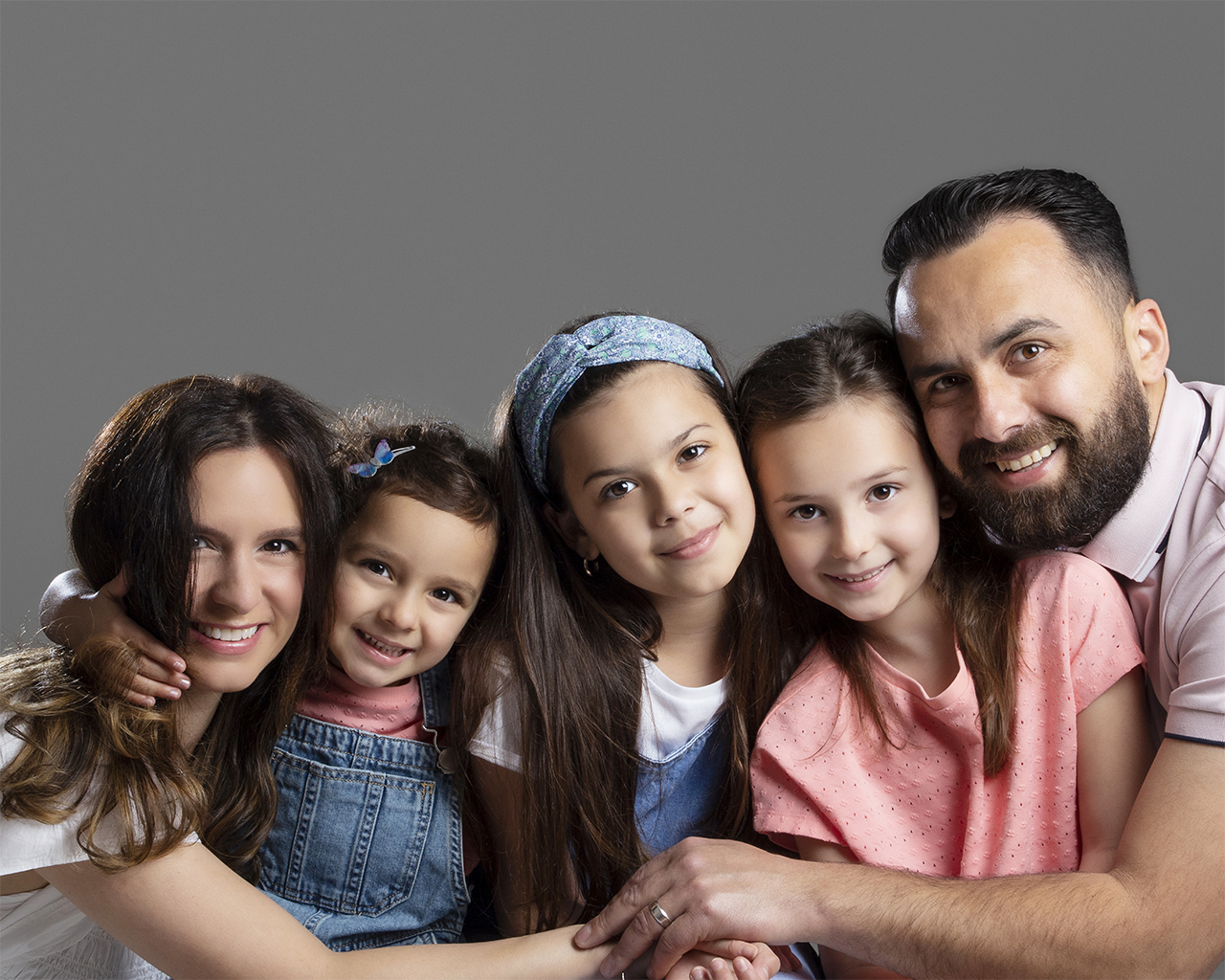 After being in the industry for over 48 years, we know how quickly styles and technology can change. There are many types of photographers, all with varying styles, prices, products, and experience. So how do you know how to choose the right one for you? We've compiled a small list of things we consider to be the most important things to look for when booking a session with a professional photographer and hope it helps when looking for someone to capture memories of your family.
Determine your style
Each photographer will have their own style. You just need to decide what you like and which type of images with capture your family's personality. Is it an outdoor photoshoot of your family walking through the fields in carefully curated clothes with the sun setting in the background? Is it fun and colourful or serene with neutral tones? This will depend on who is going to be in the photos and what you are hoping to capture from the session. Pinterest is a great resource if you aren't sure where to start looking for images you like. Inspiration can come from anywhere so make sure to take photos of anything you like or would like to incorporate into your photos. Once you have decided what you like it will be a whole lot easier to find a photographer that will help you capture it.
Do your research
Once you have decided what you want, you need to do your research. Check your local area and work out how far you are willing to travel or whether your photographer will travel to you. If you have chosen an outdoor session, where will this take place? If you have somewhere in mind to go, is your photographer willing to travel there? Do you want something in your own home? Do you want a studio photoshoot? Gather together a few photographers that produce a style you like in your area (trust us, there will be lots to choose from) as this is a great place to start. Choose a photographer who specializes in the type of photography you want.  For example, if you have young children, choose someone who has experience with children and who'll make it fun for them.
Website and socials
The first thing that you need to do is check out the studio's website. The site should have plenty of examples of the photographer's work, as well as information about locations and policies. If they don't have a website, then it might be best to look elsewhere. Up-to-date, recent work is also key. This is probably better found on their social channels where you should be able to view a variety of work and possibly even behind the scenes of what to expect from a shoot. Have a look around and see what feels right for you.
Recommendation and reviews
Not just in our industry but for every industry, recommendations are vital and a great way to choose a photographer. Everyone will know someone who has been to a professional photographer, whether it was for their wedding or family photos. There may be photos in their home, taken by a professional that you like which is the perfect opportunity to see their work and ask questions about the experience. Read reviews online about your chosen photographer and probably give it a miss if you can't find any.
Products and prices
Does your photographer offer what you want? Lots of photographers still don't offer the option of purchasing digital files from a photoshoot whilst some will only do wall portraits and nothing else. What do you want from a session? The freedom to print your own images or something finished and ready to hang in your home? Or both?
If you want to see what they have on offer before booking, they should be able to send you a product guide of what they offer and the price of their packages.  This will help you decide on a budget and what you would like to order from your session before you even step into a studio.
Ask questions
We love questions and there isn't anything we haven't been asked over the past 48 years. If there is anything you want to know before booking then do not be afraid to ask. Having a professional shoot is just like any other service and you should feel at ease before going for your session. We also want to hear your suggestions! If there is a pose you want to try or recreate, then let's do it. If you would rather sit back and let us guide you, then that is fine too.
We hope these few pointers help when it comes to choosing your photographer and if you have any questions, we are always happy to chat about everything photography related – just drop us a message or better yet, give us a call.