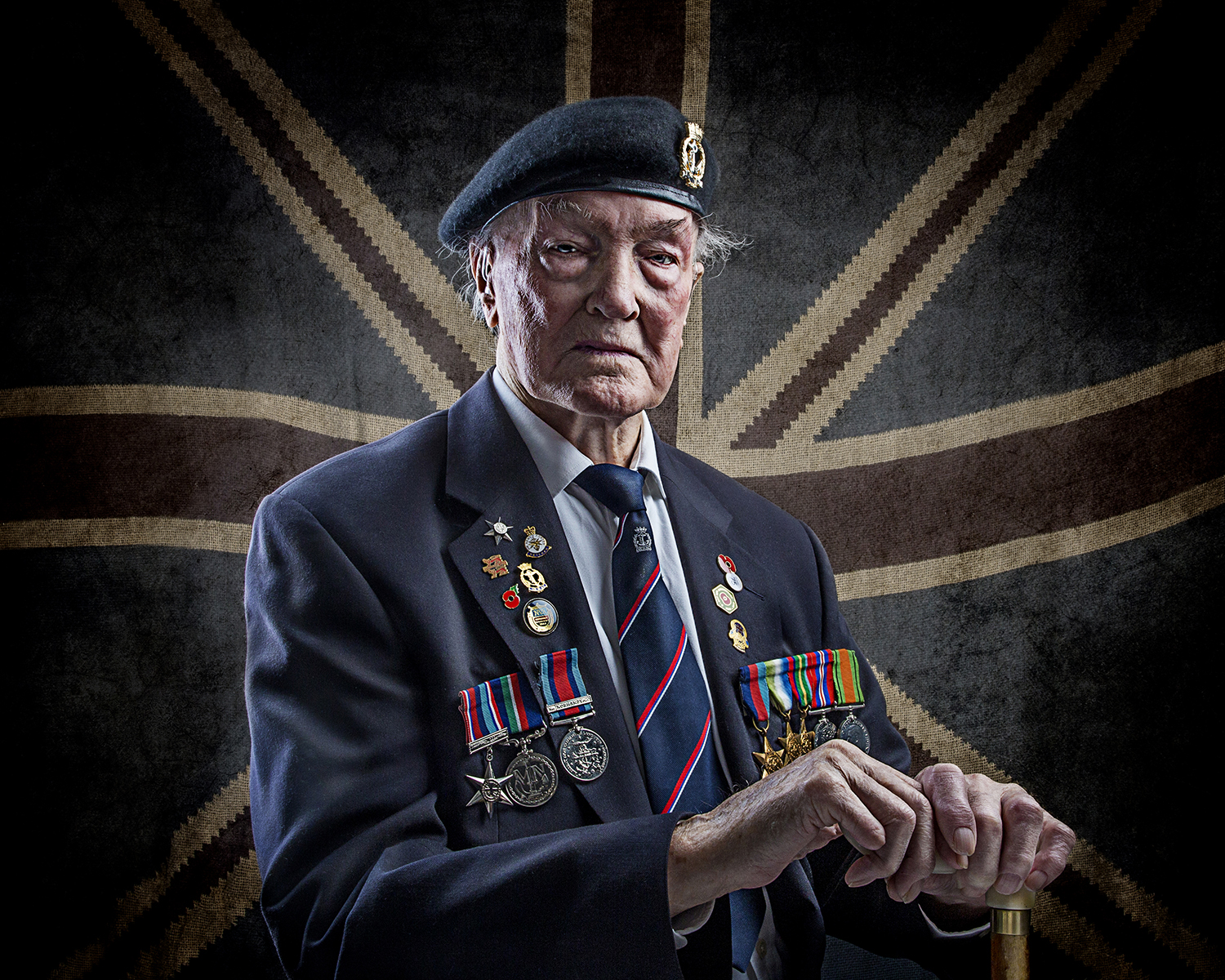 On the 8th May we were meant to be celebrating the 75th Anniversary of VE Day. We had been planning this for a while and had the opportunity at the beginning of the year to photograph Alf Woolgrove, a 97 year old veteran with many stories to share! We wanted to capture a series of portraits of these heroes and this was our first. We know we may be a little biased but there is nothing more important than great photos of your loved ones and we are honoured to be able to capture these wonderful images.
So, we had planned to offer all families with Veterans exactly the same experience and will still be doing this when we return to the studio. We would love to provide every family that has a member who has either served or currently serving in the forces a photo session and image as a thank you for all the work you do. We will give every family who attends a complimentary photo session and framed image of your choice for you to proudly display at home. Photos with medals or in uniform would be wonderful but we will take a range of images with family members too.
If you know someone that may be interested or you have a member of your family in the forces then just drop us an email to info@raylowestudios.co.uk and once we return to the studio we can arrange a photo session for you.
Enjoy celebrating VE Day!