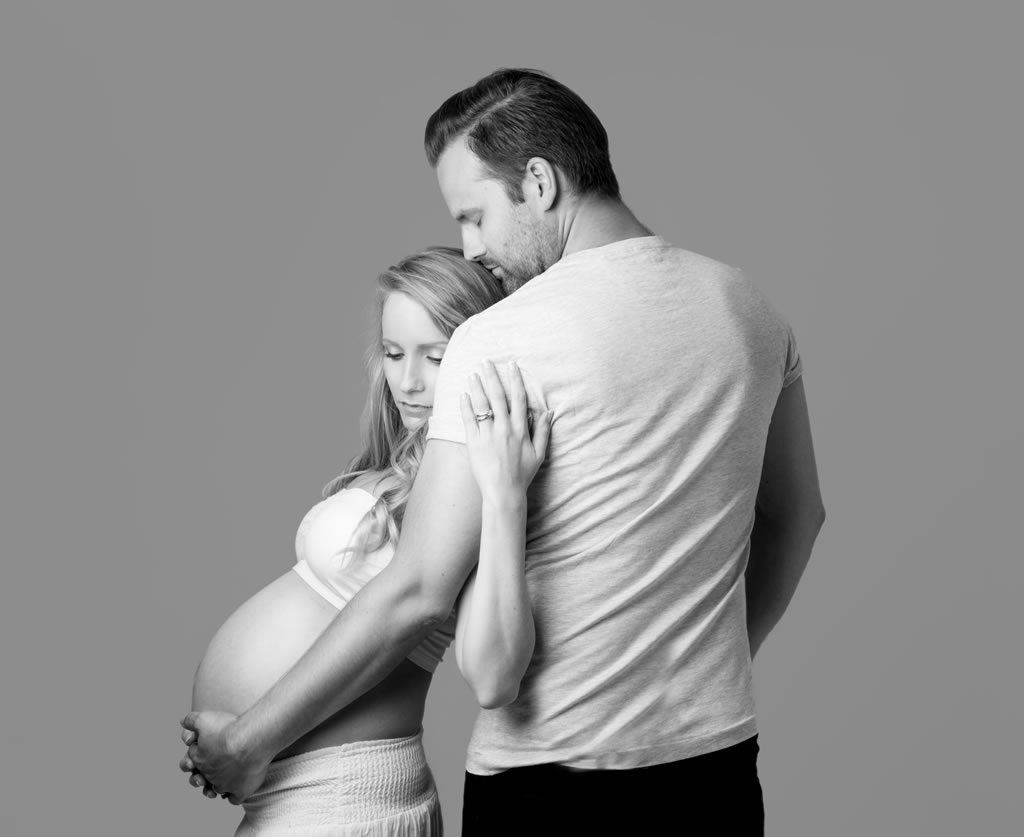 As a family run business with an office full of women we are fully aware of the large number of things that you need to prepare for when expecting a new addition to your family. The list is endless! For such a tiny person there are so many things you need to think of and even more once the baby arrives. However, we think there is one thing that should also be on the top of your priority list and that is making sure you take photos of your family and your beautiful bump before your new arrival.  We know it may sound biased but speaking from many years of experience shooting Bump and Newborn photography, so many women comment they wish they had captured more images of themselves during pregnancy. When we ask them why they didn't most felt it just wasn't important at the time or they weren't feeling at their best. Here is why we think having a Maternity photo shoot is high up there on the list of priorities…
Capturing your family as it is now
We are talking about having photos of you with your existing family and documenting those special memories before everything changes and there is a new little person in the mix.  If it is your first child, then having some photos of you and your partner together is a lovely thing to do before your family dynamic changes. Just like Wedding images it is for you two to enjoy some time together and capture this moment. If you already have children bringing them along to have family photos together is a great bonding tool. It is a great way to capture their amazement of a new baby and where it is currently living!  Not only is it heart wrenchingly adorable when they are kissing your bump, but you are capturing images of your family as it is right now.
It's about the moment, not the pose
When our customers come along for a Bump session one of the main concerns they have is making sure it doesn't feel too posed. Afterall, cradling your bump and looking lovingly into your partners eyes isn't an everyday occurrence. However, we have several poses that will not only show off your bump at its best but will help you feel relaxed. We have women who are happy to either pose nude or in underwear, some women love the flowing material whilst others would prefer to wear their own clothes. We also promote the use of props in a shoot too, scan photos, teddies and blankets make for a great shot and make the images far more personal. This shoot is about you. If you would like a fine art posed image then great, if you want something fun and relaxed we can do that too. Ultimately this is meant to be an enjoyable and memorable session capturing the moment – let us worry about the posing.
You will forget
Many women quickly forget what their bodies look like once the baby arrives and a lot of our customers get very emotional during the viewing commenting that they miss their bump. Whether this is your first baby or 5th baby, every pregnancy is different and every time unique. Although it feels like a lot longer than 40 weeks, the time that your body will look like this is relatively short and being able to share these images with your children in years to come, and remembering what it was like to be pregnant is a wonderful thing.
Just do it
Whether you ask your partner to take a few photos of your body in the privacy of your home or visit a photography studio just make sure you take the time to capture this precious stage of your journey.  Our bodies are not only amazing enough to create a whole new little person they are also breathtakingly beautiful. You may not feel that at 35 weeks pregnant with swollen feet and heartburn but we promise you, you will look back at those photos in years to come and feel so glad you took the time to do it and they last a lot longer than the long list of material things.
If you would like to take a look at more of our maternity images, please head over to the Bump to Baby section of the website. We always love to have a chat so feel free to pick up the phone and call a member of the team who will happily answer any questions you have about our maternity sessions.