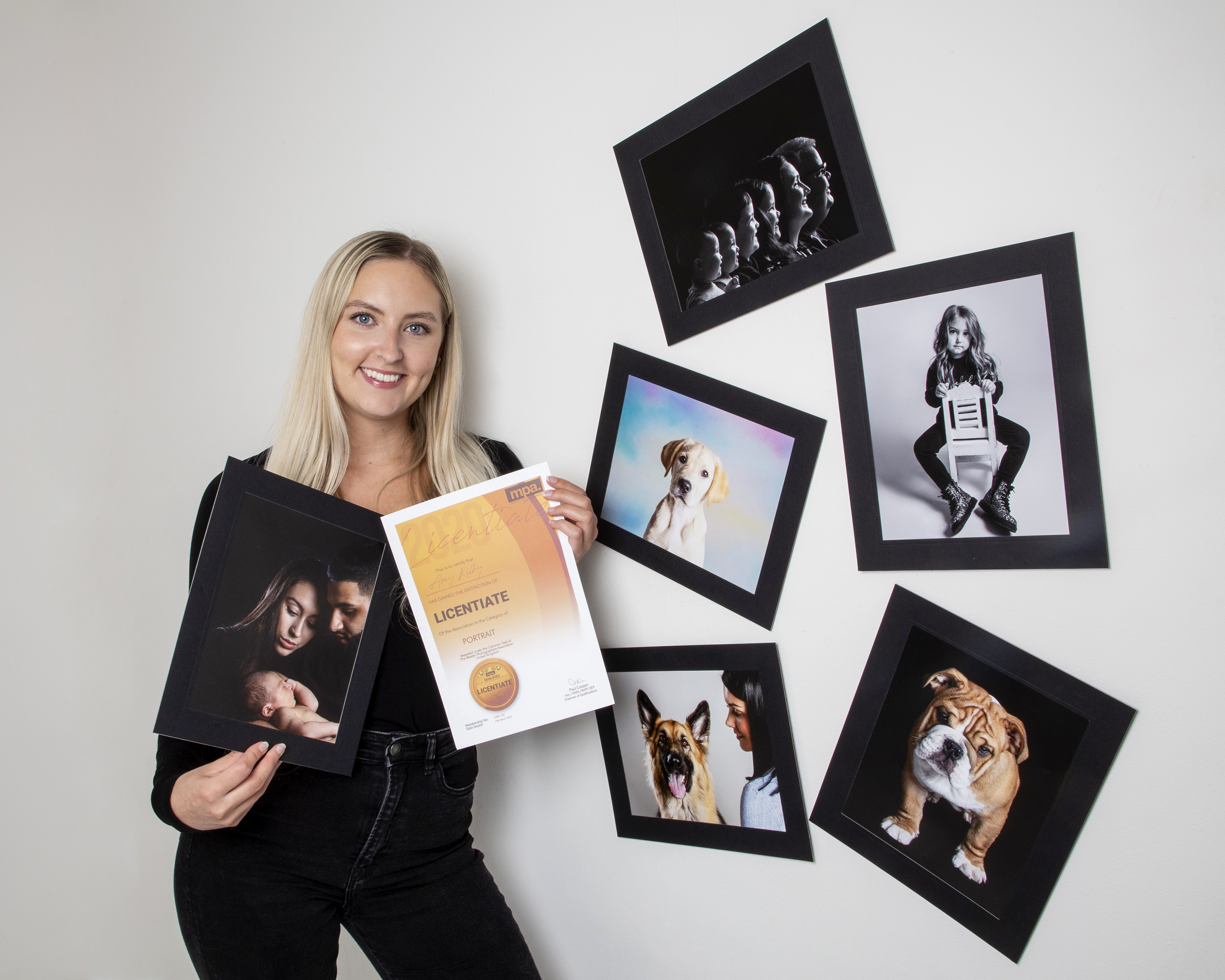 Just before we closed the studio back in March, Amy was informed that she had passed her Licentiate qualification awarded to her by the Master Photographers Association. So we never really got to make a fuss about it, the certificate arrived in the post and that was it. Now we are back in the office we have had the opportunity have photos taken of Amy with a few images from her panel and her certificate. We will be celebrating with cakes in the office today and making a real fuss. Huge congratulations Amy, we are very proud!
Why is it important to us to keep up with qualifications?
Continuing Professional Development is crucial to us to make sure we provide our customers with the very best portrait photography every time we enter the studio. Getting honest feedback and critiques from some of the best photographers around the country not only helps us improve our own work but provides us with inspiration for our sessions. Gaining qualifications helps us benchmark where each photographer is and then pushes them to the next level. Undertaking courses on lighting and posing helps each of the team to identify any areas that they need to practice and refine their skills. It is extremely important to our team that we push ourselves creatively to produce the best work we can each and every time.
If you would like more information about the qualifications we undertake please visit the Master Photographers Association website here.