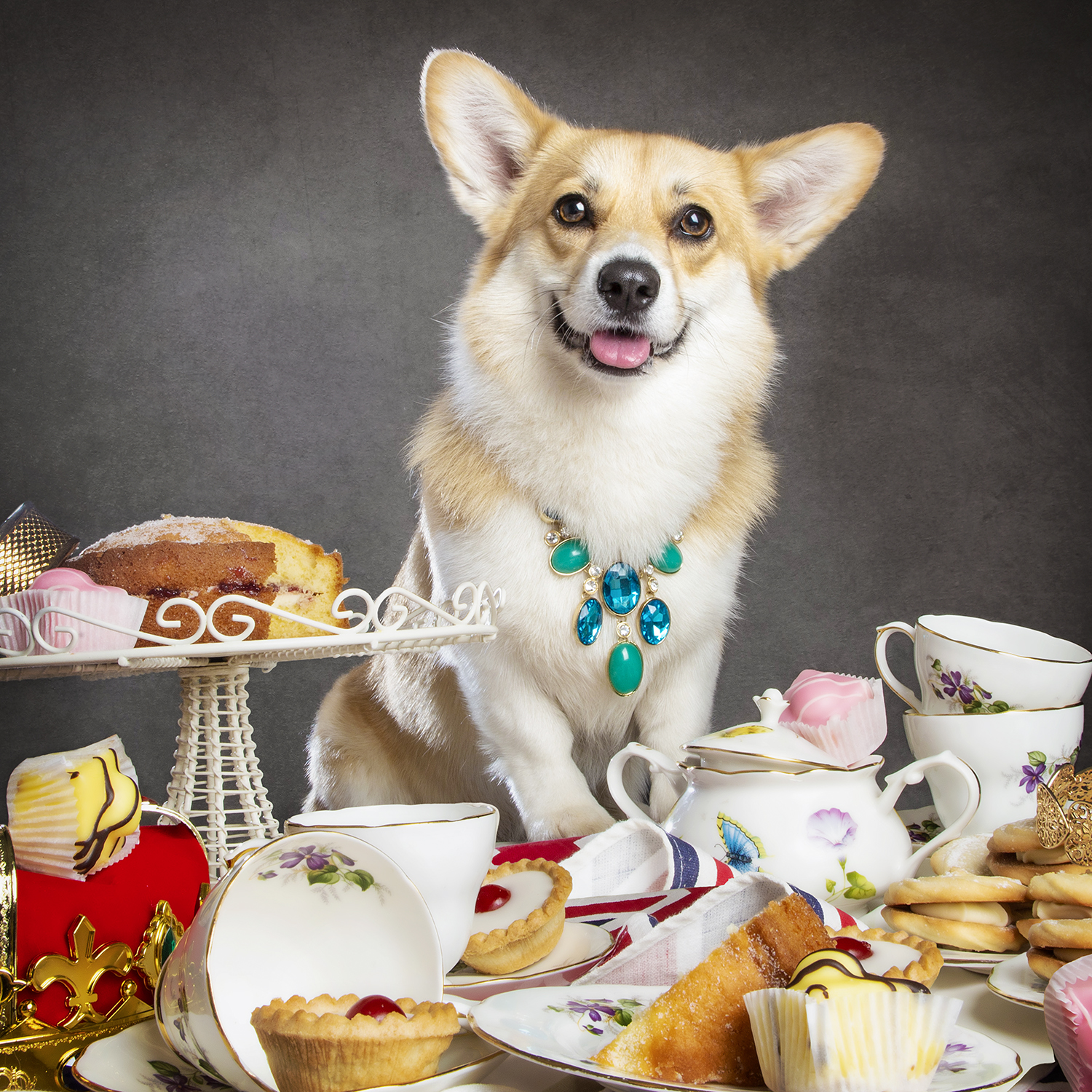 It is the event of the year that we have been waiting for. Mostly so we can create great Jubilee themed photos and dress Corgi's up! This June, The Queen will become the first British Monarch to celebrate a Platinum Jubilee after 70 years of service. We are planning to celebrate this month with a whole host of events all related to the Jubilee.  It is a great excuse for fabulous photo opportunities, lots of cake and amazing offers. Here are a few things we have planned…
We are kicking off the month with a special themed voucher for the Jubilee. It is available now to purchase on our offers page if you fancy taking a look. It combines our very popular family voucher along with an amazing £70 to spend on additional products.
If you know someone who is the same age as The Queen, then they may be interested in the next part. If you know someone who was born in 1926 then we want to hear from you. We are offering a completely free session and 16 inch canvas for everyone who was born the same year at The Queen. Bring along the whole extended family, the family pet and anyone else you would like to have in the session and let us create some wonderful memories for you to treasure.
The Jubilee celebrations wouldn't be complete without a Right Royal Tea Party Cake Smash, would it? If your baby is about to celebrate their birthday around the same time as the Jubilee then why not bring them along for a Jubilee themed cake smash. Think bunting, afternoon tea and a great big victoria sponge cake. Complete with a Crown of course!
Finally, and we are saving the best until last, we are celebrating with an amazing 70% off our vouchers for one day only. A huge 70% off our newborn, bump, pet, headshot, family, children's and cake smash vouchers. They are all valid for one year so feel free to snap them up for friends and family if you know there is a celebration on the horizon. It is the biggest discount we have offered to date and know it will be a good one. Set your clocks for Friday 29th April and use code JUBILEE at the checkout.
On top of all of the above activities, we will also be holding our very own indoor tea party during the May Half Term and would love for you to join us. There will be lots of cake, music but most of all some right royal photos!
If you would like more information on any of the above offers then you can either head to our Live Chat function on the home page or join us on our Facebook page.