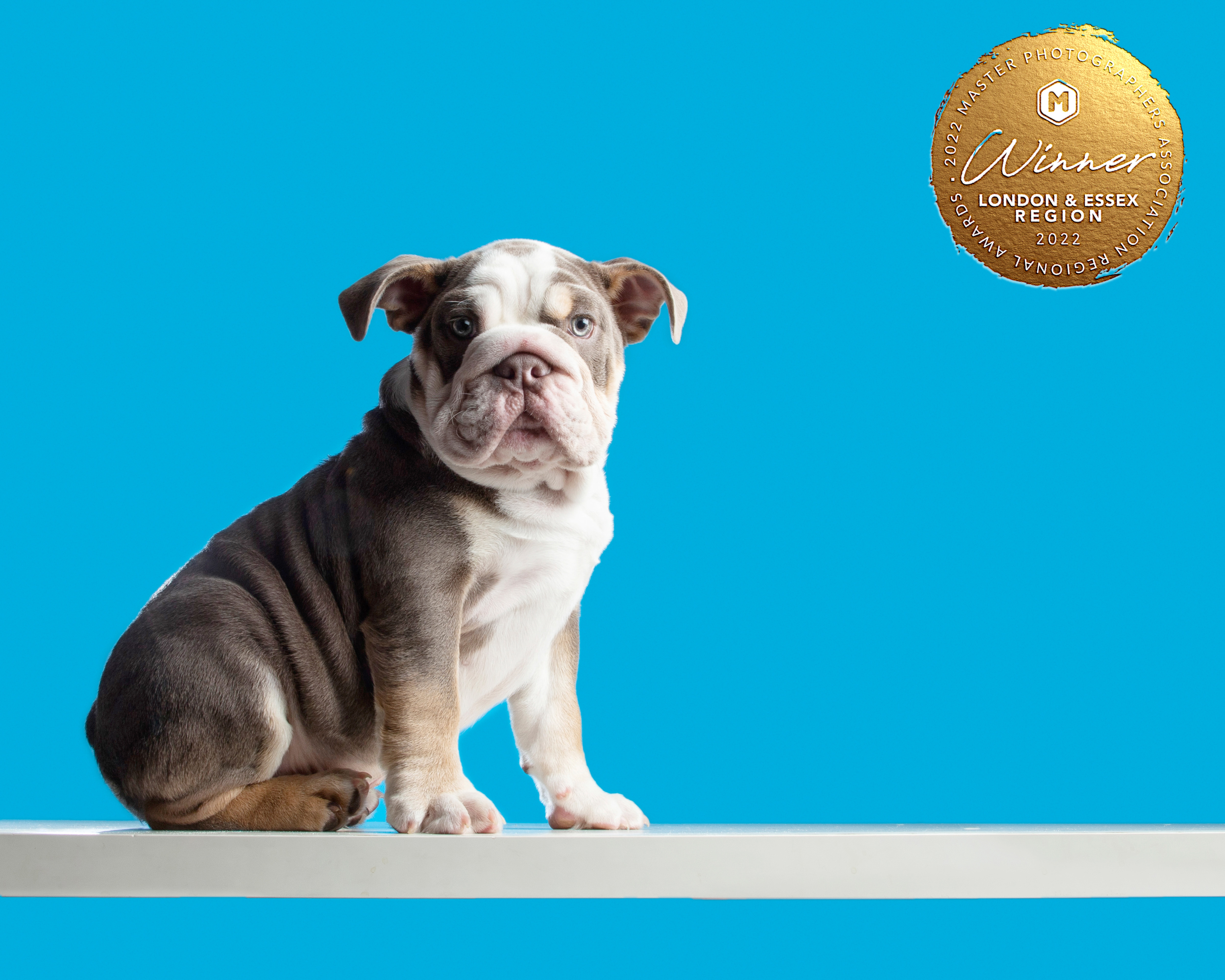 We are celebrating… and not just with cakes in the office this time. We are cracking out the bubbles and getting in the good biscuits! Last week Abbie was awarded London and Essex Photographer of the Year 2022 by The Master Photographers Association. Unfortunately, this was another Zoom presentation but we still put on our glad rags and huddled around the computer to watch the results.  The overall winning image was this stunning photo of Alan the British Bulldog, which just happens to be one of our favourites too. The results are determined by collating scores over a series of categories to reveal an overall winner. All of the photographers entered categories with their best images taken at the studio within the last year. Zoe was also announced as the Commercial Photographer of the Year and Amy received merits for a number of her images. If you want to see more of the submitted images head over to our Facebook page.
So why do we enter awards? Even though we are a busy working studio with lots of sessions and even more editing to do, it is important to us to strive to try more creative things in the studio. Continuing professional development is important in any industry but as photographers, we are always looking for inspiration and pushing ourselves in the studio helps us creatively. It gives us something to work towards and the awards look great on the shelf too!
Now we are working towards the National Photography Awards that are being held in November in London (at the Cutty Sark which is very exciting) and we are busy putting together our very best work to submit this year.
Wish us luck 🤞