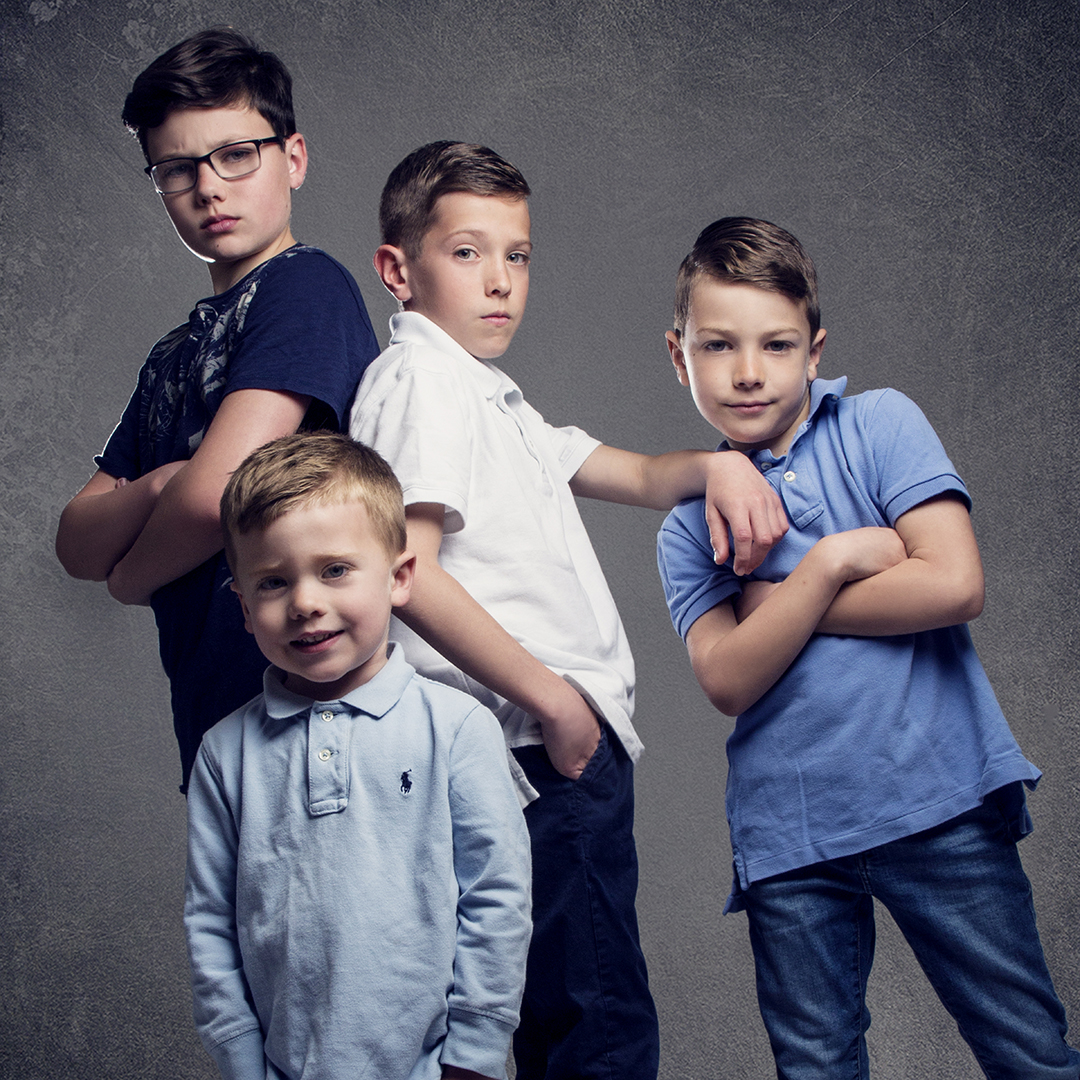 We get asked a LOT about the best thing to wear when coming along for a photo shoot. After all these photos will be up on your wall for many years to come and you want to make sure you are wearing something that is going to look great years down the line! We understand how hard it can be picking out something to wear (especially in a large group photo) so we have put together some handy hints and tips to help….
Our number one piece of advice is simply to wear whatever you feel most comfortable in. If you feel uncomfortable in your clothes it will show in your images. If this means wearing a shirt you've had for years, then wear it. If you are most comfortable in jeans then go ahead – long gone are the days of photo sessions in suit and ties. We find that denim works really well for children and adults and is very versatile so you can dress it up or down depending on the type of shoot you want.
Don't be afraid of colour, it works really well. We see more and more photographers recommending white and whilst this can work in some cases, white against a light background just leaves a few floating heads! Using the same colour palette for all members of the family in different shades works well especially if you are trying to coordinate a large generation group.
Bring a change with you. If you are unsure just bring it along. Usually half way through a family session we have a change of outfit to produce a variety of images for you to choose from at your viewing. Your photographer is always on hand to recommend what will work well in the shoot, so if you aren't sure then stick it in a bag and bring it with you.
Look for examples of what you like. There are numerous examples on our website and on Pinterest of recent family and children's sessions that may give you a bit of inspiration of what you like….and what you don't!
If you are bringing a small baby along try not to worry about outfits. We find that most tiny baby outfits swamp a baby and a simple baby grow, vests or bodysuit actually photograph better. By all means, bring along the cute tutu or bow tie for them and we can use them during the shoot too. We have plenty or towels, blankets and material that work really well during our Cherubs and Newborn shoots.
Personalise! Your photo session is all about capturing your family's story so bring along some props with you. Musical instruments, sunglasses, hats, teddies, sports equipment, fashion accessories, games….the list is endless. It makes for some great photos.
Avoid things that will date. Logos are the main culprit. We don't want to shoot a gorgeous photo with your newborn baby and a huge Nike logo is taking all the attention away from what should be the focus. T-shirts with slogans or pictures won't be relevant in a couple of years time so something plain will date much better.
The ultimate accessory is most definitely your pet! If you have a furry friend at home that is part of your family then bring them along.  More the merrier!
If you still unsure then just give us a call at the studio, we are always happy to help!