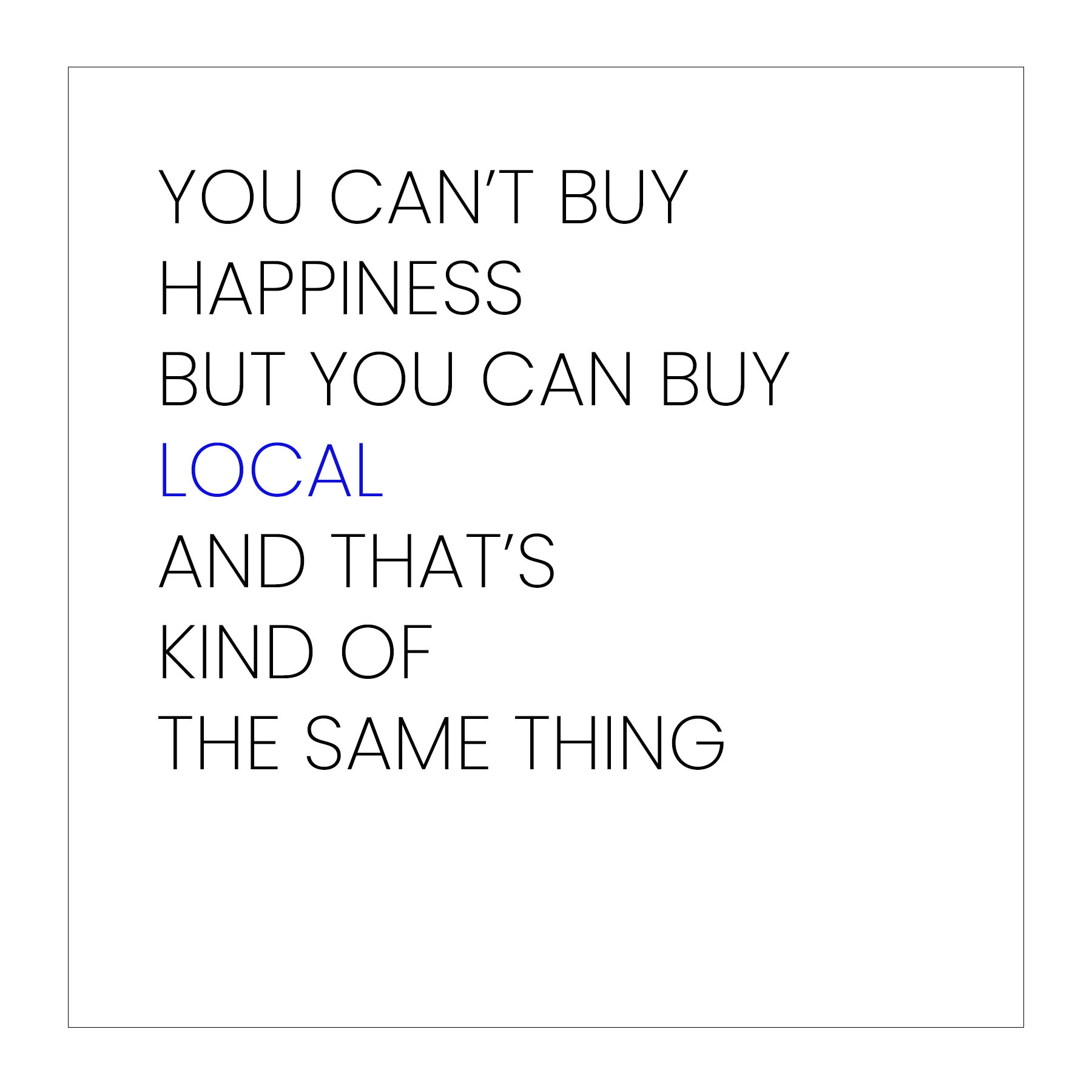 We've all done it. Found something we wanted to buy in a store and then Googled how much cheaper it is to buy online. We all want value for money, especially when our money must stretch further than ever before. So, what benefits do you really get when you choose to spend your hard-earned money in your local shops? After 47 years in business in a Hertfordshire high street, we have seen many changes in shopping habits but here at the reasons we think that shopping locally will always be the BEST way to shop.
Customer service and good deals
Good service is what makes customers return year after year. Price almost comes second to really good service and the value of great customer service can sometimes out way the small saving you would get to go elsewhere. In small businesses, the staff are more knowledgeable about the products they are selling, giving you the correct advice, and caring about your experience in the store. Good advice is priceless and being able to speak to an actual member of staff rather than an Autobot will always be valued.
Small businesses can also be flexible when it comes to price and more open to negotiating. Independent retailers use their discretion to reward regular customers which means you can get discounts on the things you actually want to buy, rather than being tempted by offers in larger stores.
Supporting the local community and charitable causes
When you buy locally you support your own community. Many local businesses support charities that are relevant to the area and by shopping locally you are helping to increase the number of donations. Large companies support charities too but if you would prefer to help support a local one then buying locally is a great way to do this. Your money is going straight into your village, town or city – helping it to thrive.
Nurturing innovation and product diversity
Small businesses can offer bespoke options when purchasing and go above and beyond to find you exactly what you want. We've searched high and low to find the right colour to match a client's décor before and designed a brand-new product for the studio because we couldn't find what we wanted from our suppliers. We are able to try new things and offer new products adapting them to suit what our client wants which is a flexibility large shops simply won't have.
Every sale is appreciated
It really isn't a cliché when we say that every sale matters. As a small business, it takes planning, and time and costs a lot of money to make potential clients aware of our brand. Every single customer is important, and small business owners genuinely appreciate every client that chooses to spend their money with them. After all, it makes the difference between being able to continue to trade year after all and for that small businesses will always be grateful. Small businesses are run by people, not boards or shareholders. They add character to the community and natural authenticity is always popular with customers, more so than large chain brands.
How can you help support a small business?
Sharing your experience on social media
Small businesses love feedback about how they are doing. Whenever you buy something from a small business or even buy from them online a quick shoutout is always appreciated. Tag them, share their posts and comment on their content is the best way of helping spread the word and it doesn't cost a penny.
Write a review
Recommendations are the one thing that will persuade a potential customer to buy a product or service. Think about something you have bought recently. Did you search for a review before making a purchase? Good reviews are vital to small businesses, and it takes 5 minutes to do one. Google is the best place to leave a review along with Trustpilot but social media platforms will also have somewhere to leave one for your favourite shops. Personally, we love it when customers email us a review (or drop in biscuits!)
Sign up for newsletters
Apart from keeping an eye out for offers that might take your fancy, there may be something in a newsletter that you can send to friends and family. Forwarding a discount, article, or offer that you know someone else would like is a great recommendation.
Word of mouth
Whilst sharing things online is great, good old-fashioned word of mouth is even better. Tell your family and friends to visit your favourite coffee shop or take them with you next time you hit the high street and spread the word about shopping locally.
And finally…
As a small family-run business, we are aware that we wouldn't still be here 47 years after we first opened our doors in Cheshunt high street. We appreciate every client that visits our studio, spends their hard earned money, and shares their experiences with friends and family. Thank you so much for choosing us and shopping local.