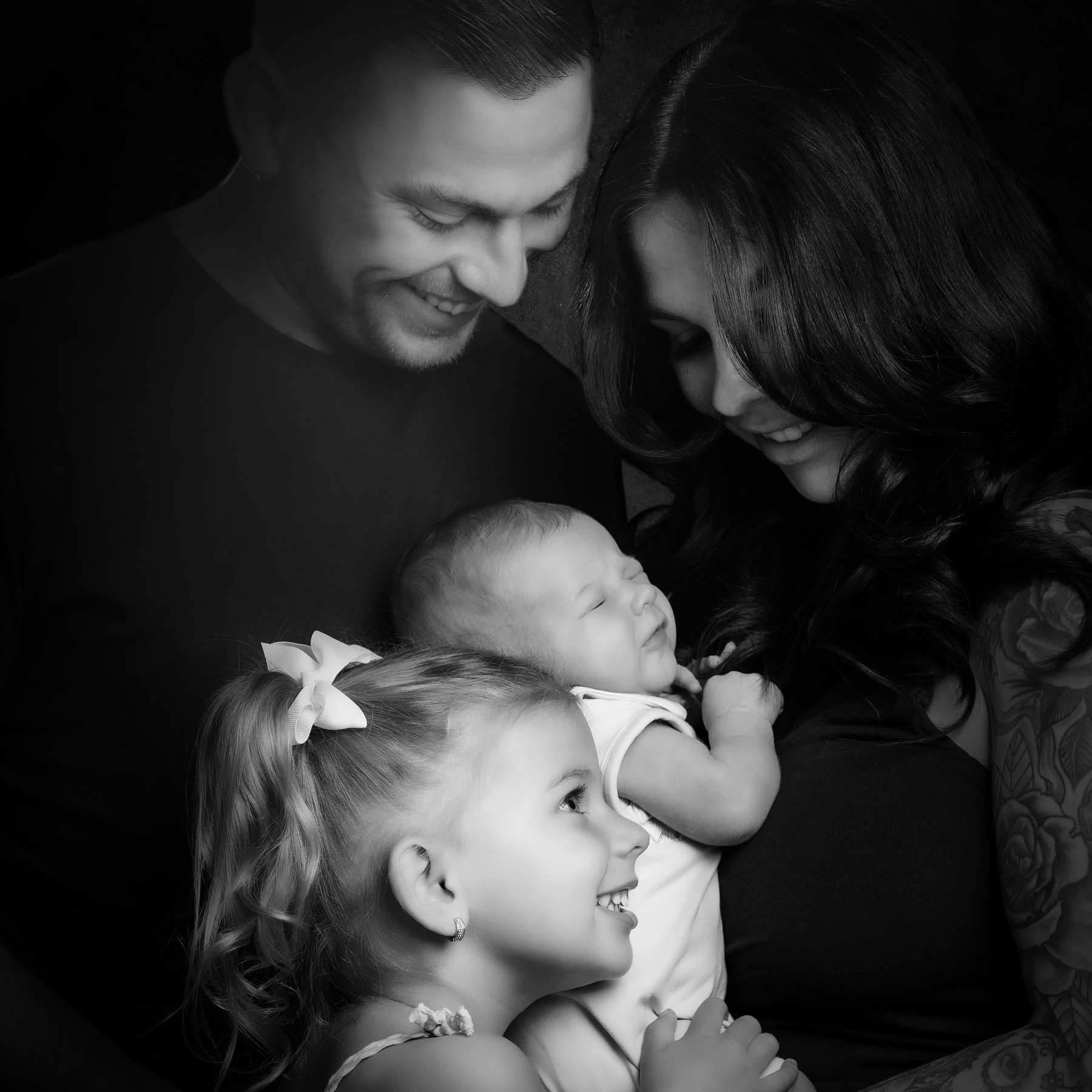 Pretty much everyone would agree that our phones are glued to our hands. This means we have a camera available to us every waking moment of the day. As photographers this is amazing. Whenever we see something worth shooting we have a camera on hand and ready to get the shot.
Never is this more true than when you have a child. Everything they do when they are little is worthy of a million photos. Their development is amazing, every tiny thing they do for the first time needs to be documented and that is what your camera phone is there for. However, our clients ask us all the time how often people visit for professional photos at the studio. We have many fantastic loyal customers that visit us every year to 18 months without fail so we have also compiled a small list of what we consider the life event cycle that most of our clients go through on their journey with us.
Wherever you are in life's adventures, we hope this helps you pick your next life event to capture with us.❤
Maternity
The first stop if you like. We are advocates for capturing bump photos as not only is your body pretty amazing, but there may not be another time that it looks the way it does now. Several past clients have told us they were so pleased they did it as they look back on them so fondly now. As a pregnant woman, you don't always feel your best but trust us when we say this is a session you will never regret having. There is a lovely little blog about what to expect at a Bump to Baby shoot that you can read here.
Newborn (or thereabouts)
This is usually where most people join us for their first experience of a professional studio. It is the first time families feel like they have something worth taking photos of (apart from your pets of course!) and are very aware of the limited amount of time they have to get those amazing newborn photos. We would have to agree on this one. There is only a short period that we have to capture images where your baby is blissfully unaware of the world, curled up and sleeping beautifully. This is usually only possible for the first 2-3 weeks but it doesn't mean you should skip these photos if you miss this stage. Whenever you feel ready to leave the house and visit the studio after having a baby is when you should come in. Ignore the pressure to look like the front cover of a glossy OK magazine (which assure us is heavily edited) and focus on getting photos that simply capture your new arrival.
Baby's on the move
If our clients miss the newborn stage we usually find they join us for a Watch Me Grow session, which can be anywhere between 4-6 months. This is when their personalities are developing and when they are rolling over, sitting up and even bum shuffling. The perfect time to bring along siblings too and capture photos laying on the floor together, hugging each other and having a great time. This stage is great to capture at home when they are doing so much more and constantly entertaining you.
First Birthday Cake Smash
The must-have session for a lot of fun and even more mess. We started these about 7 years ago and they have been growing in popularity ever since. Our clients who have visited us for a newborn session nearly always follow up with a cake smash/birthday session because the change in their baby during this time is unbelievable. Not only do you get a great photoshoot of your baby who is about to reach their milestone first birthday, but it genuinely is such a fun shoot. Whether they go headfirst into the cake, throw it around the room or cry, each reaction is priceless and we are there to capture it all.
Almost ready for school
After the first birthday shoot, we usually see a natural gap of a few years (unless a new baby comes along and then we welcome them back as an older sibling) and they then visit us for a preschool session. Either graduating from nursery (yes this is a thing now!) or in their brand-new school uniform, we find that between 4-5 most clients come back for these all-important shots. Each year we offer a Back to School photoshoot which is the perfect time to visit us. Giant blackboards, a school desk and the odd teacher's apple add to the look!
With the whole family
At around 7-9 years old we find this is the time that most clients come for a family shoot. There are no more babies on the way and they can pretty much guarantee they will behave for this session.  Grandparents and the family pet also tend to join in for this one too. Plus if it is a large generation photo session then even better. The photographers fight over these sessions and we go a little crazy if we get to shoot more than three generations together as it is very rare.
Pre-teen
Either as part of a birthday shoot with friends or just before they head off to secondary school, the pre-teen shoot is a great session to capture their hobbies. Violin, drums, martial arts or gymnastics – whatever they are currently into, it is great to catch on camera.
End of school
Prom is a big deal. Over the last couple of years this has died down a little but we still get small groups of friends joining us at the studio to capture some fabulous memories before they head off into the big wide world. Its an emotional session usually (mostly from the parents) but a lovely session to shoot. This leads nicely into our Graduation photo sessions. Graduation photos at the venue are never that great so we offer Graduation sessions in a cap and gown to beautifully capture this amazing achievement.
After this, we find that the cycle begins again. We then see our clients when they start their own family, or if they want to celebrate an engagement or big birthday. We love welcoming them at every stage and because we are so fortunate to have been in business for the past 46 years we genuinely have seen many of our clients grow up and have their own families…and there is nothing else more rewarding in our job than that.
Whatever stage you are in your adventure we have a Gift Experience Voucher that would suit your family. Head over to our offers page and check them out.